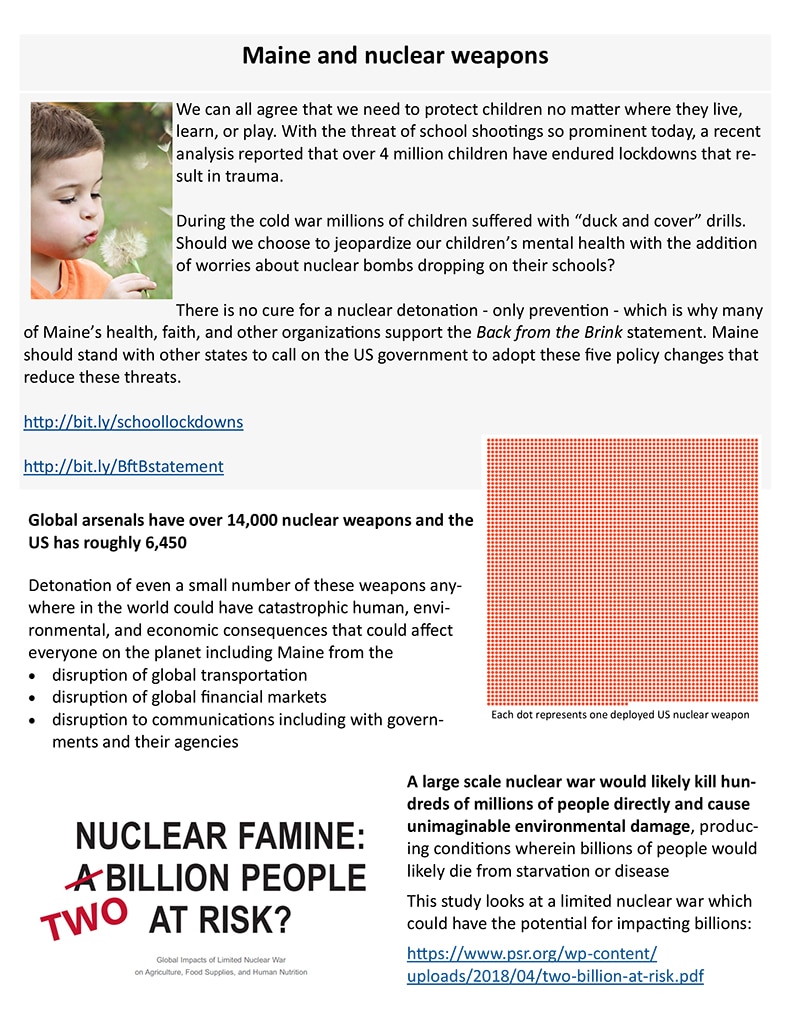 Maine and Nuclear Weapons
There is no cure for a nuclear detonation — only prevention — which is why many of Maine's health, faith, and other organizations support the Back from the Brink statement. Handout from PSR Maine.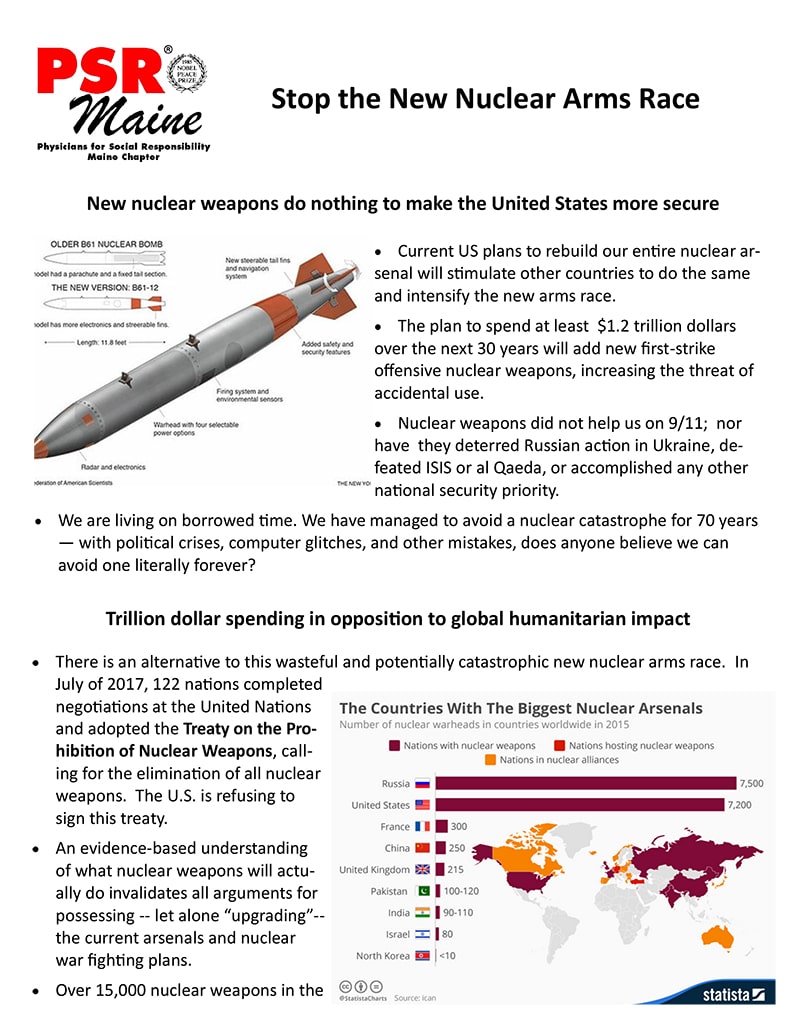 Stop the New Nuclear Arms Race
New nuclear weapons do nothing to make the United States more secure. Handout from PSR Maine.